Koko Black: Best Chocolate place
by Nicole
(Melbourne)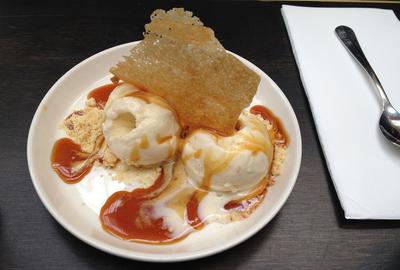 My favourite chocolate place

I have to confess: I am chocoholic. I cannot live one day without chocolate.
That's probably why Koko Black is my favourite place in Melbourne.
It is almost an institution. It is where you will go to taste fine European style chocolate in Melbourne.

Their entire menu is mouth-watering and you can also buy some chocolate to take home. During the winter time, I like to go to Koko Black just to have a hot chocolate. It is such a comforting and nice drink.

Their main salon is in the beautiful Royal arcade in Melbourne. They also have other salons in Melbourne (Collins street, Victoria Market)

I have been to Koko black this weekend and I had:
* A vanilla bean ice-creme, it was spectacular
* A black coffee with two chocolates: the classic Belgium truffle and the Gianduja truffle. It was delightful!
Join in and write your own page! It's easy to do. How? Simply click here to return to Melbourne Restaurant Reviews.