My Great Ocean Road Tour

Great Ocean Road is one of the world's most scenic coastal drives with:
Iconic 12 Apostles
Gorgeous beaches
Lush rainforest and wildlife
There are so many Great Ocean Tours to choice. You can do a day tour from Melbourne or be more creative and join a walking tour or boat tour.
I am not a tour person. I prefer much more self drive touring.

So today I will give your my must see of the Great Ocean Road?
Here is my magnificent four-day self-drive touring route!
Day 1: Melbourne to Lorne

A hour drive from Melbourne is Torquay, the gateway to the Great Ocean Road Tour. Enjoy the surf culture at Torquay, the home of Bells Beach and birthplace of iconic brands Rip Curl and Quicksilver. Let's go shopping!

The first time when I visited Torquay was during Easter and I had the chance to see the world's best surfers compete in the mighty Rip Curl Pro.
After Torquay the Anglesea golf course is famous for the kangaroos lounging under the trees surrounding the greens. However you will not be able to get in if you are not a member.
Don't worry you will be able to spot a Kangaroo closely if you follow my Great Ocean Road tour.
The road to Lorne is more and more scenic, so take your time to enjoy the drive and the lookouts.

Lorne is a wonderful place to stay over night or just for a lunch break. Enjoy local food and wine along the beach.
Visit some of the area's stunning attractions in the nearby Great Otway National Park.
My must see in this area is a small place call "Kennett River". There  is a significant numbers of Koalas living in this small hamlet. See the story of my encounter with a Koala of Kennett River.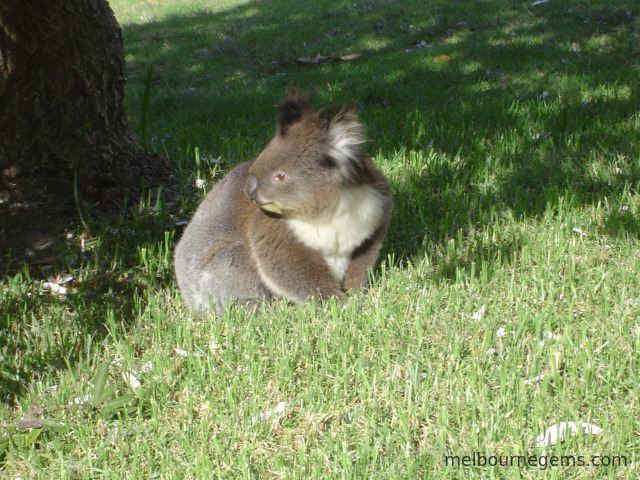 Day 2: 12 Apostles
Drive from Lorne, pass the lovely Apollo Bay and heading directly to 12 Apostles.
Your photo of the 12 Apostles will be one of your top pictures of your Great Ocean Road tour!
A must see before arriving at 12 Apostles is the beach of Gibson Steps which offers spectacular viewing of the Apostles.
Just be careful as there is 86 steps down to the beach and some of them can be a little bit slippy.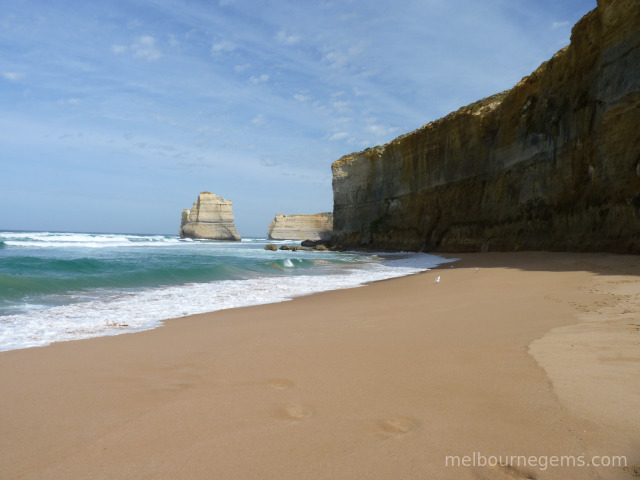 I like to spend a lovely evening at the small town of Port Campbell after a unforgettable sunset of the 12 Apostles.
Day 3: Still so much more to see after 12 Apostles!

Port Campbell itself is a lovely holiday place. So take time to go for a swim at the beach or enjoy a latte and a yummy breakfast.
Most of the visitors will head back to Melbourne after viewing the 12 Apostles.
Big mistake!
Some of the coastal attractions just after 12 Apostles are fully spectacular.
I can give you some examples but you should really see all of them to make the most of your Great Ocean Road tour.
The Grotto: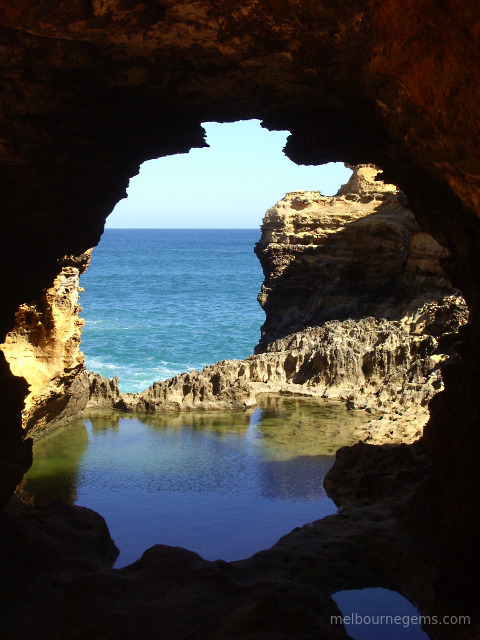 London Bridge:

Bay of Martyrs: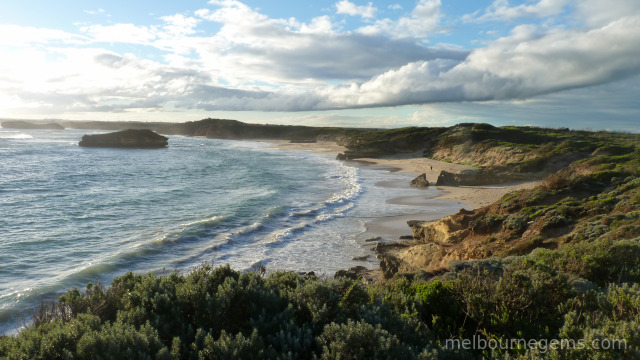 After these coastal attractions you can drive until Port Fairy. This charming fishing village at the end of the Great Ocean Road is last destination on Victoria's famed Shipwreck Coast. Port Fairy boasts wide streets lined with nineteenth century cottages, great Norfolk pines and old stone churches.
Day 4: Tower Hill Reserve

A easy drive from Port Fairy, Tower Hill Reserve is a nice place for your last stop of the Great Ocean Road tour.
Tower Hill is the ideal place to experience the Australian bush, enjoy magnificent scenery and landscapes while getting up close & personal with some of Australia's most iconic native birds and animals including emus, koalas, kangaroos, wallabies and so many more.
After your encounter with those adorable native animals, you should start to drive back to Melbourne if you need to come back. It is probably quicker if you take the inland road unless you want to experience once again the scenic Great Ocean Road on your way back!