Insiders Guide To Yarra Valley
Only one hour drive from Melbourne, Australia's beautiful Yarra Valley is the place to be if you want to indulge yourself with great food, wine and spectacular scenery.
It is one of the most important tourist attractions. Many tourists from Australia and oversea will come to this region to discover the Yarra Valley wineries.
Melbournians also love to come to Yarra Valley for a short break. There are so many lovely Bed & Breakfasts and restaurants.
Yarra Valley is also a great place for cultural, sportive and family gateway.
So please join me to discover one of Australia's most fascinating region.
The Yarra Valley Wineries: Big Names and New Gems

The Yarra Valley is the home of Victorian wine. It is in this region that Victorian wine-growing started and today more than 120 wineries offer magnificent cellar doors and some of the best Victorian's wines.
Take one of the Yarra Valley wine tour to see how the best tasting grapes are nurtured through to the creation of your favourite drop.
You can visit some of the Australian iconic wineries such as Yerring Station, Domain Chandon or De Bortoli Yarra Valley Estate.
Personally I prefer the smaller wineries. The one you can rarely find if you do not follow a local is quite often the one which will provide you the most exciting new gems.
To know more about the Yarra Valley wineries.

Where to Stay in Yarra Valley

I can easily just do a day trip from Melbourne given the Yarra Valley is only one hour drive from my place.
But I usually prefer staying over at least for one night at one of the nice accommodation in the Yarra Valley.
There are so many:
Romantic boutique B&B
Spa cottage with great view over the winery
Five start luxury hotel
Self contained cottage or holiday houses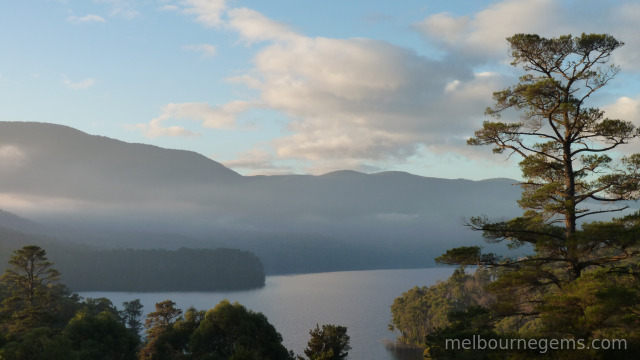 So Many Things to Do in Yarra Valley

TarraWarra Museum

TarraWarra Museum of Art has been one of the cultural jewels in the Yarra Valley.
TarraWarra Museum operates as a not-for-profit institution, with a charter to display Australian art from the second half of the twentieth century to the present day.
The Founders Eva and Marc Besen share their collect of artwork with visitors in one beautiful building.
It is really a must to see if you like temporary art.
The museum is open from Tuesday to Sunday. There is also tour offered by volunteer guides.

Outdoor Activities

One of the reasons to visit the Yarra Valley is the spectacular sceneries. Yarra Valley national park offers spellbinding fern glades and majestic trees, thundering waterfalls, and glimpses of curious wildlife.
Some of the best outdoor activities are:
Get on your bike through farmland and bush from Warburton to Lilydale along the 38-kilometre Centenary Trail, which follows an old railway line built in 1901 to transport local produce and timber to Melbourne. This trail passes through a scenic landscape following the Yarra River Valley and there is plenty of good places to stay and great things to consume in the region's cafes, pubs, wineries and restaurants.



Tee off at The Heritage Golf and Country Club in Wonga Park, with its Jack Nicklaus-designed course ranked in the top 50 courses in Australia.

There is also some great public golf courses. I loved the Warburton Golf course which is a private golf but visitors are welcome. This hidden gem, nestled amongst the ranges has excellent greens, deceptive length, and picturesque surroundings.
The Yarra Valley is a great place to be active with a range of tracks and trails to suit all abilities in the stunning national parks and gardens.



Lake Mountains is the closest ski resort from Melbourne. Only one and half hour drive.

You will have a great time enjoying snow play with children or cross-country ski within the spectacular sceneries.
Hot Balloon

The Yarra Valley is a very famous place for Ballooning & scenic flights.
Although the price of these flights are quite expensive it is a very unforgettable experience.

Rise above the Yarra Valley at sunrise on a silent, scenic hot air balloon flight – a tranquil way to experience the wonders of the landscape. Come down for a champagne breakfast with sparkling wine and gourmet local produce at a Yarra Valley winery.
Healesville Sanctuary

Healesville Sanctuary is one of the best wildlife parks to see Australian animals.
A lot of tourists came to the Yarra Valley especially to visit the sanctuary.
Visitors can experience close-up encounters with some of Australia's unique and endearing wildlife, including koalas, kangaroos, wombats, emus, dingoes, birds of prey and platypus
Click here to see more information about Australian animals.