Best of Yarra Valley Wineries

I have a passion for oenology (the science of the wine) and I have experienced many great French wines before I came to Australia.
I was pleased to see so many fantastic wine regions in Australia. One of my favourite is of course the Yarra Valley.
During my trips to this wine region I have discovered many of the finest Yarra Valley wineries. Some of them are tiny and do not sell outside of Victoria.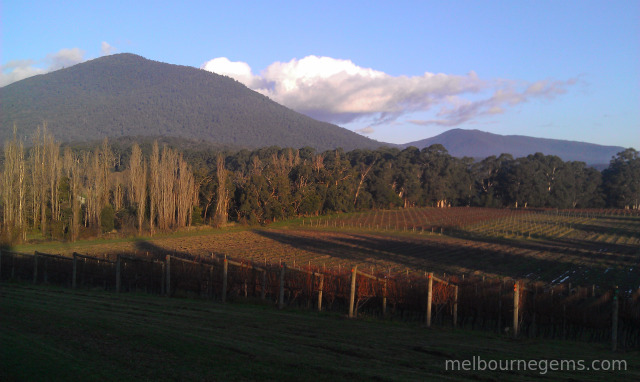 Yarra Valley Winery Tours

If you are visiting the Yarra Valley and enjoy good wine, great scenery and exceptional food then a wine tour should most certainly be included in your itinerary.You can do this in two ways, either with a guided tour or on your own.
If you have a car and designed volunteer driver who will not drink, I would certainly recommend doing it on your own. There are more than 120 wineries so you can make your own itinerary based on your taste and preference.
If it is the first time you come to the Yarra Valley and you would like some suggestions, then a tour with a local guide is the way to go.
One of the Yarra Valley Winery Tour I did was run by the Sunway Farm Bed & Breakfast. It was a great experience.
Sunway Farm is a lovely B&B own by a nice couple Jeanette and Tam. While Jeanette is the perfect host for the B&B, her husband will design a private winery tour for you. You can do a half day or a full day tour. Tam can take you to some of the small wineries where he could even get a great discount for you.
Iconic Wineries

Some of the Iconic Yarra Valley wineries are not only famous in Victoria but they are also well know in Australia and even in the world.
Yerring Station (38 Melba Highway, Yarra Glen):
Always an enjoyable experience to stop at this award winning winery for a glass of wine and some food. The winery offers an a la carte restaurant, café and bar, cellar door tastings and sales, regional produce store, art gallery, self guided-tours and farmers' markets.
TarraWarra Estate (311 Healesville-Yarra Glen Road, Yarra Glen):
TarraWarra Estate is one of Australia's great wine estates and a must-see destination.
Domaine Chandon (727 Maroondah Highway, Coldstream):
Domaine Chandon, established by French Champagne house Moët & Chandon in 1986, is dedicated to the production of méthode traditionnelle sparkling wine and cool climate still wines.
De Bortoli Yarra Valley Estate (58 Pinnacle Lane, Dixons Creek):
With the Great Dividing Range offering a spectacular and dramatic backdrop to the 162 hectares of vines, the De Bortoli family have created a major showpiece and a must see in the Yarra Valley.
Discover The New Gems

Personally I like to go to the small wineries when I visit the Yarra Valley because:
There is not big tourist bus and I do not need to wait for the wine tasting
People are lovely and I can usually directly talk to a knowledgeable wine maker
Some of the small wineries are exciting new gems
I can buy some great wines for a reasonable price
It is well worth the diversion from your usual wine-tour route and you will discover some hidden secrets.
Start by having a look at the map of these small wineries in the Yarra Valley to plan your itinerary.
My Tips to Buy Great Wine at Great Price

Join the mailing list of your favourite winery, you will get some great wines at special prices.
The other great thing is the "Small Wineries Passport": Buy 12 bottles over 3 months and get 1 free bottle".
This is a great offer because it is not so hard to reach 12 bottles during one winery tour.
Just remember to ask them to stamp your passport. This offer is shared by all the small wineries in the Yarra Valley.
So you can just buy 6 bottles here, 6 bottles there and Off You Go for One Free Bottle.

Dixons Creek Estate: A Smaller Winery with a Star Winemaker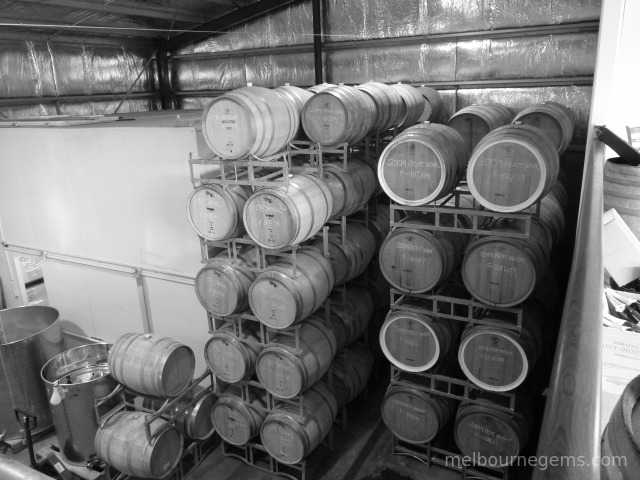 This is a very small winery and you can easily miss the entrance. The path leading to the cellar door is very narrow but it is one of the best hidden gem of the Yarra Valley.
You will never see a tourist bus here and I hope it will stay like that.
The Chief Winemaker Graeme Milleris is actually a legend of the Yarra Valley.
He first established Chateau Yarrinya at Dixons Creek in 1971. After winning a bevy of major awards, including the 1978 Jimmy Watson Trophy, Graeme began drawing much attention to the Yarra Valley as a winemaking region. That attention included that of the DeBortoli family who purchased the property in 1987.
Moving less than one km away, Grame Miller established his new winery: Dixons Creek Estate.
He use his Australian and overseas experience to make some of the best wines of the Yarra Valley. Most of his wines are put in French oak and are beautiful "long-lived wines, not dominated by alcohol".
So do not miss this hidden gem next time when you visit the Yarra Valley.