Victoria Market Melbourne: A Must Do!





Also known affectionately as 'Vic Market' or 'Queen Vic', the Queen Victoria Market is one of the biggest Melbourne tourist attraction. This market is a historic landmark, a tourist attraction and a Melbourne institution.

This page will give you:

some great information about Victoria Market Melbourne
an overview of the other Melbourne Markets

Vic Market is a true reflection of the multiculture of Melbourne.

Shoppers can find everything from local fresh fruit to imported gourmet foods, fashion and general merchandise. I like the atmosphere of the Victoria market, it is just so Melbourne.

Victoria Market: The Heart and Soul of Melbourne
I have been to plenty of markets around the world but what I like particularly in Victoria market is its authenticity.
This market is not only a tourist precinct, it is also somewhere locals love to come to shop their daily foods.
It is a little bit messy and noisy but so authentic.

It is right in the centre of Melbourne and easy to reach with public transport.
It is open 5 days a week. Closed on Monday, Wednesday and public holidays.
Spread over 7 hectares, it is the largest open air Market in the southern hemisphere.
Almost one thousand traders sell everything from exotic Australian fruit and vegetables and local and imported gourmet foods, meat, fish and poultry to hardware, clothing and authentic Australian souvenirs.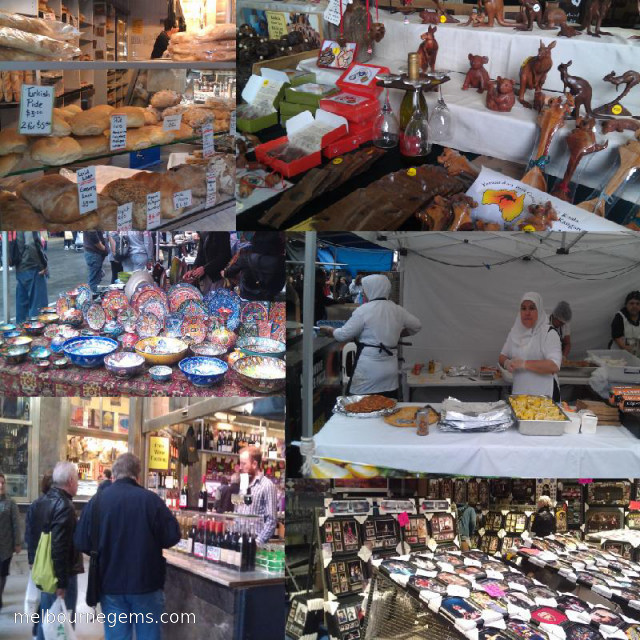 Melbourne Victoria Market: Top 3 Highlights

#1 Summer Night Market: Indulge Yourself With Fantastic Street Foods

Queen Victoria's Night Market is the place to meet every Wednesday night for global street food, vintage fashion, eclectic wares, wine bars and live music.
From the begining of summer until late March, you can have a nice evening at Queen Victoria Market's Night Market to sample street foods among over 60 foodies, hear some decent music, check out some interesting pieces (some vintage, some new creations, not all are very unique).
I just simple love the atmosphere with the smell of the food stands, the music and the warm evening weather.

#2 Victoria Market Icon: American Doughnut Kitchen
Every Market has an icon but not many come bigger than the Vic Market's American Doughnut Kitchen.
You have a try the delicious hot jam donut at Vic Market. Come join the queue that forms along Queen St outside the original 1950s van and watch as the busy dough-makers prepare these sweet jam-filled delights.

For the story in 1950 two friends, Arnold Bridges, a confectioner and Dave Christie, a fitter & turner owned a wood yard together and then, purchased a doughnut business from a German confectioner, Mr Kiffer. The name, American Doughnut Kitchen (ADK), reflected the popularity of Americans in Melbourne at the time. The pair, along with Dave's mother Lucy and Arnold's wife Vera, began selling the hot, jam doughnuts in the Queen Victoria Market.
The recipe is a closely guarded family secret. It originated from Germany and has remained unchanged since 1950!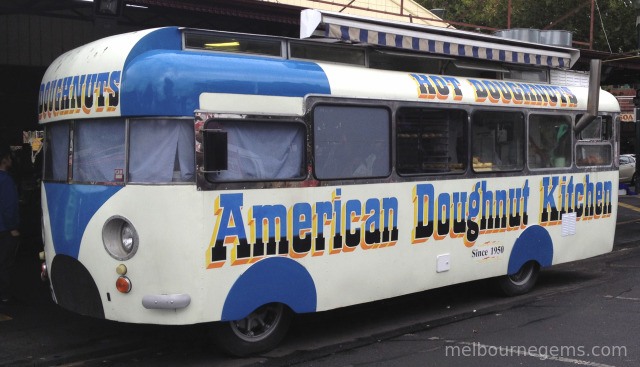 #3 Victoria Market: A Lot Of Great Bargains
Queen Victoria market is also an open-air bazaar, particularly on Sundays, with a range of uniquely Australian items and souvenirs to take back home, as well as being a source of bargain-priced local and imported goods.
You can find so many fresh food, top quality of meat, fish and vegetables.
At the end of each market day you should be able to find some good discount. But if you have the patience for crowds then visit on a Sunday afternoon when the biggest bargains can be found - especially in the meat hall where you will find trays of meat for ludicrous prices.
Other Melbourne Markets: Discover the Hidden Gems

Prahan Market: The High End Market

Prahran Market is a little bit the high end market where you can find everything as long as you are ready to put the price.
If you tend to look for the same types of food, at the same places when you shop like me, then do not miss the hidden gems market tour that should allow you to see new things in the Market.
You can find the Prahran Market right next to the Prahran train station. It is a much smaller market than Queen Victoria.
South Melbourne Market: My Favourite Melbourne Market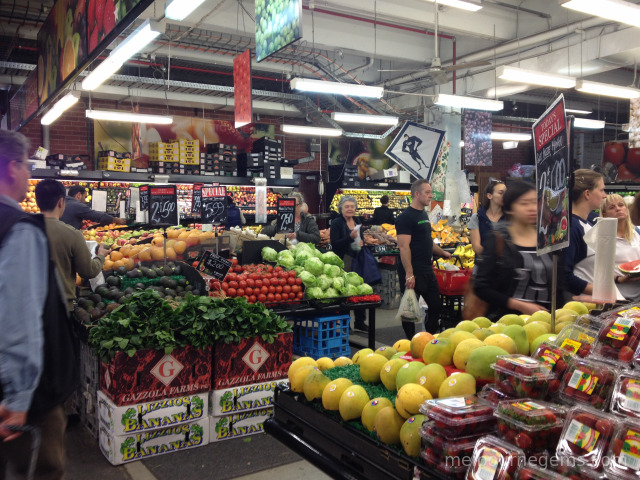 This is my favourite market. I love absolutely everything about this market.
It always smells so good. Plenty of great cafes and restaurants around the market.
You can try Simply Spanish who has the big pan paellas or a breakfast at Chez Dré.
It is bigger than the Prahran market but smaller than Queen Victoria. I think the size is perfect to fully enjoy the market and find easily all the fresh food you need.
This market is not on many tourist guides. So, you should go if you want to experience a real market that locals love.
Open 4 days a week.

Wednesday 8am - 4pm
Friday 8am - 5pm
Saturday 8am - 4pm
Sunday 8am - 4pm
Great Tip to buy fresh and cheap food: go to there on Sunday at 3pm.
Farmer Markets: Shop Directly With Local Farmers

Farmers' markets provide an opportunity for farmers to sell direct and take full credit for their efforts.
By shopping at farmers' markets customers are guaranteed to access quality produces whilst supporting local farmers.
Even if you may not find as much choice as in the other markets, the farmer market is usually a good community and family experience.
There is often some farm animals for kids to see. It is also a great opportunity to meet the neighbourhood over a nice coffee.
It is usually once a month. To find the locations of the farmer markets, go on the Victorian Farmer Market Association's website.
Do not miss the Yarra Valley Farmers Market, which is the longest running market in Victoria held in the Historic Barn, featuring produce made and grown by some of the regions best producers.

Bentleigh Farmer Market