Melbourne Zoo: World of Wildlife

The first thing I did when I arrived in Melbourne was to head for the Melbourne zoo because I was so impatient to meet all the Australian animals. I had seen them only on TV or books before coming to Australia.
So only 3 or 4 hours after my arrival to Melbourne I was already in the zoo.
To see Australian unique marsupials, reptiles or other creatures this zoo is a great place to go.
It is in the heart of the Melbourne, only 4km north of the centre of Melbourne. It contains more than 320 animal species from Australia and around the world.
This zoo is one of the 3 zoos of Victoria zoos with the Healesville Sanctuary and the Werribee Open Range Zoo.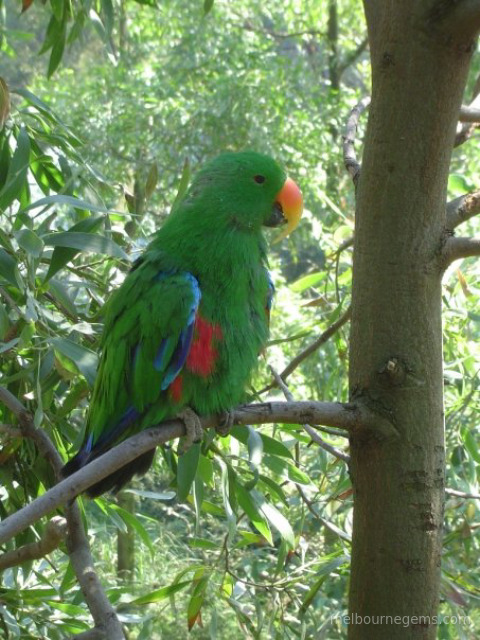 Easy to Get to Melbourne Zoo by Public Transport

One major advantage of Melbourne Zoo is its easy access by public Transport.
By Tram
Tram 55 runs from William Street in the city centre every day, stopping directly outside the Zoo.
By Train
Trains run from Flinders Street Station on the Upfield line every day, stopping at Zoo's own Royal Park Station.
By Bus
Bus route 505 from Moonee Ponds to Melbourne University stops outside the Zoo.
Of course, you can also take your car if you prefer.
Although the zoo is only minutes north from the city centre the car parking cost is very reasonable.

What You Can See In The Zoo?

At Melbourne Zoo, you can meet over 300 different species from around the world.
You can see majestic Asian Elephants, sleek Sumatran Tigers and Orang-utans swinging through the trees. Visit the Gorilla Rainforest, or see koalas and kangaroos in our Australian bush setting.
Some of the highlights of the zoo in my opinion are:
Melbourne Zoo Highlights #1 Australian Animals
You can see koalas, platypus, kangaroos, wombats, emus and other unique native wildlife in a nice Australian bush setting.
The room of the Platypus is in the dark and you need to be very quiet if you want to have a chance to see the Platypus. This animal is very shy.
In case you cannot manage to see one at the zoo, you should go to the Healesville Sanctuary.
You are guaranteed to see the Platypus up close at the Healesville Sanctuar , as well as some of their special animal friends including water rats, turtles and eels.
The zoo will provide you a great overview of Australian animals specially if you have not seen them in the wild.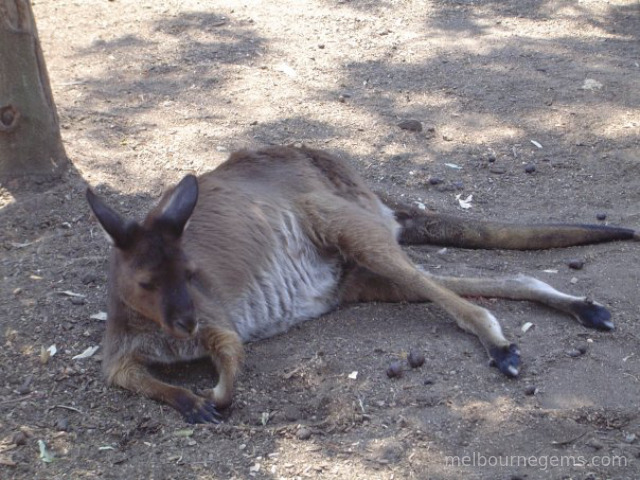 Highlights #2 Trail of Elephants
The trail of the elephants invites visitors into an Asian village and garden setting which is home to our five Asian Elephants, Bong Su, Mek Kapah, Dokkoon, Num-Oi, Kulab, Mali and Ongard.
There is a great free guide tour of the trail run by volunteers.
To know more about these popular animals, you can also book a paid activities to have the opportunity to enter the elephant paddock and help the keepers use food for a mammoth game of hide-and-seek. Visitors will be able to spend some time with the elephants' keeper, grab front row seats and watch the herd romp in the paddock. This activity is part of series of Wild Encounter activities that the zoo organises.
3) Highlights #3 Growing Wild
Your kids are going to love this.
This is an exciting interactive area designed especially for children aged 3 to 8 years. Explore your way through three zones - ground, trees and water. Meet Meerkats, Giant Tortoises, Brush Turkeys, reptiles, insects and other animals that live on the ground.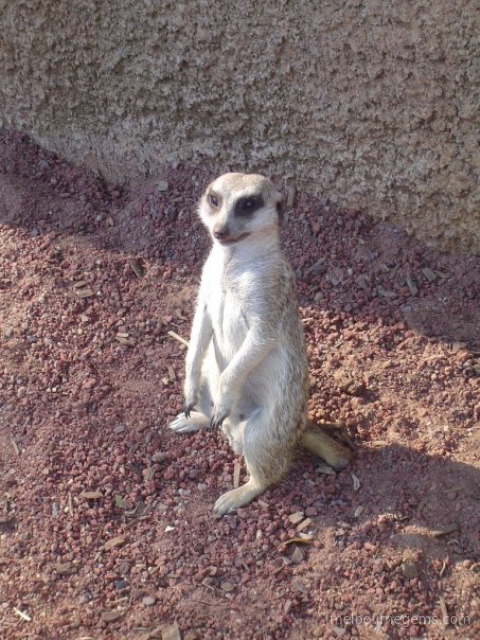 Useful Information

1) Tickets
The zoo is open from 9am to 5pm everyday of the year.

An adult ticket is around $30
Children under 15 are free which make the zoo a perfect family activity for visitors and locals.
Family package deal and group ticket are also available.

If you do really like the zoo you can consider becoming a member for less than $100 a year have unlimited entry to Healesville Sanctuary, Melbourne Zoo and Werribee Open Range Zoo for 12 months.
2) Zoo Map
Before visiting a zoo, I like to download a map and plan my visit.
This is the best way to get most of your visit and do not miss anything important.
To download a printable version of the zoo map click here.
3) Facilities and venue hire
Why not hire a portion of the zoo for your corporate or private event? this could be a very original way to celebrate a special event.
My company did one year its Christmas party in the zoo and that was fantastic.